The first eType Owners Club 'Master Class'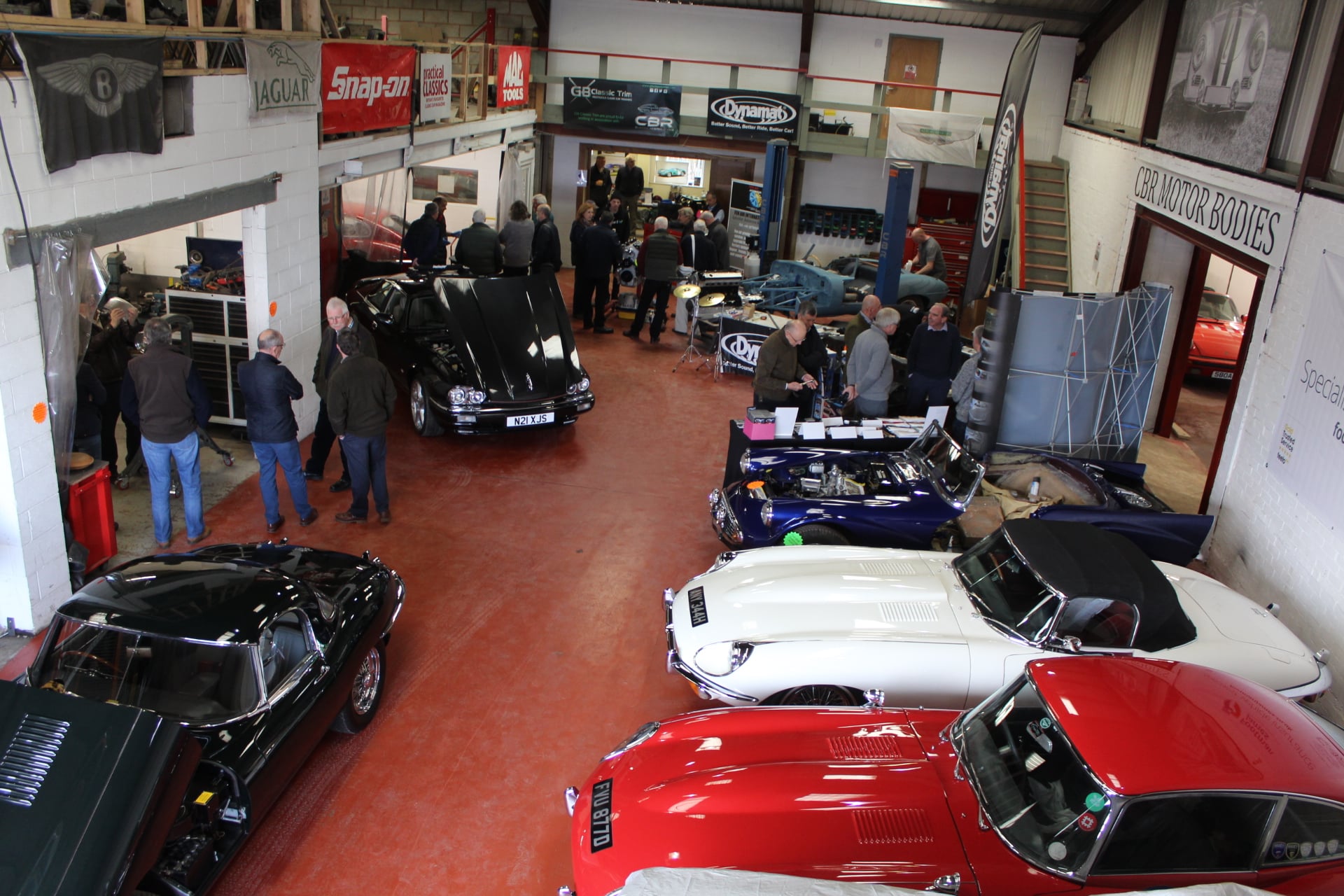 We hosted our inaugural eType Owners Club 'Master Class' on Saturday 10th April 2019, which with over 60 people in attendance we feel was a great success.
With Exhibitions from Fenair,  Dynamat, SNG Barratt Group and GB Classic Trim. Dynamat also demonstrated how the system works actually installing it to an eType tub over the period of the day. There were also fabrication and prepping demonstrations and talks about engine and gearbox upgrades. All this whilst surrounded by some of the seriously sexy cars that we have in at the moment. A few members of the club also brought some of their toys along to Jazz up our car park.
We are already thinking about how we can make next years event even bigger and better, so watch this space.